Empowering You to Make Smarter Financial Decisions
Get the best credit cards, loans and travel insurance in Hong Kong.
Become a MoneySmart Plus member and get instant rewards for the things you love
Join for free and enjoy exclusive cashback deals on Google Play™、Netflix、Nintendo、PlayStation Store、Steam & more. More Plus member exclusive offers to come!
SCB Credit Cards: Up to $1,598 Rewards
Apply for SC Smart Card now via MoneySmart to get extra HK$1,200 Apple Gift Card or HK$1,200 Supermarket Voucher or Balmuda The Pot (retail value: HK$1,598) (colour is randomly distributed)! Total up to HK$2,798 rewards including SCB welcome offer.
You could enjoy up to 12% CashBack to make purchase on MoneySmart Store with using Standard Chartered Credit Cards, first come, first served!
[Referral Program] After applying for the card, get extra HK$300 supermarket vouchers by referring each relatives and friends to apply as well! The more you refer, the more rewards you get!
Tax Loan: Up to $17,898 Rewards
Ending 12th March 2023


Tax Loans are now available on MoneySmart! Successfully apply for Citi Tax Season Loan during 6 March - 12 March with or without approval would offer HK$300 supermarket vouchers! New customers who successfully apply and drawdown the specific loan products can enjoy up to $17,898 Rewards !


Travel Insurance: Up to 35% Off
Trusted Personal Loans
Providing you with carefully selected loan products from trusted financial institutions without any hidden fees or costs.
Compare Credit Cards
Covering all major credit cards to ensure that your spending needs are served, with easy online applications and the best deals all in one place.
Compare Travel Insurance
Compare Travel Insurance with coverage including Covid-19, trip cancellation and loss or damage of baggage in one go.
Our Content Offers Unbiased Opinions
Personal finance doesn't have to be stressful
Stay on top of your finances - get tips and insights from our blog.
Latest HKD Time Deposit Rates
Guide to buying HK Disneyland Tickets
Guide to Financial Freedom (FIRE)
We want to help you spend more time enjoying your financial goals, and less time figuring out how to get there.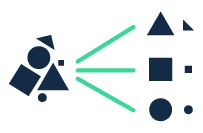 Finance Simplified
We simplify the complex world of financial products in a relatable way, so that all the confusing jargon and information doesn't stop you from making the right choices with your money.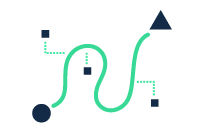 Decisions And Applications Made Easy
Reaching your financial goals means choosing the right products to get you there. We do the hard work of sorting through the various products in the market, so you don't have to.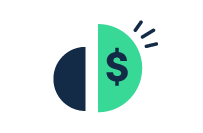 Deals That Add Value To Your Choices
We strive to bring you exclusive deals and promotions as we know the value you get out of your financial choices is important.
We partner with all major financial providers and give you honest recommendations
Frequently Asked Questions
About Us

MoneySmart HK is part of MoneySmart Group, which was founded in Singapore in 2019. We are a personal finance portal helping consumers compare credit cards, loans, insurance, online brokerages and mortgages. At MoneySmart, we have made it our mission to empower everyone to make smarter financial decisions.




MoneySmart partners with banks, lending companies and insurance companies to offer exclusive welcome offers. Find out more on MoneySmart now!

Does MoneySmart offer extra rewards if I apply for loans/insurance/open brokerage account through its site?

Yes. MoneySmart partners up with a wide range of banks, loan providers, insurance companies and brokerages, offering multiple exclusive limited time offers. You can earn extra rewards such as Apple Gift Card, Supermarket vouchers or even Macbook Pro by applying for specific products through MoneySmart. Click now to check out our latest offers!